Having trouble hearing in noisy surroundings is a typical complaint among people who use hearing aids. Considering some hearing aids usually amplify sounds, users often face this issue. Nevertheless, thanks to technological advancements, there are a few noise-canceling hearing aids capable of eliminating background noise. 
Here are some of the best hearing aids for loud environments: 
GM902 Hearing Aids
Topping this list are the GM902 hearing aids with smart noise cancellation, but first, let's see how long it takes to charge them. 
With the smart charging chip, charging efficiency is impressive. Besides, this hearing aid can be completely charged within 120 minutes, after which it will work for 35 hours. Plus, you can charge the charging box in three hours and use it to charge the hearing aids about four times.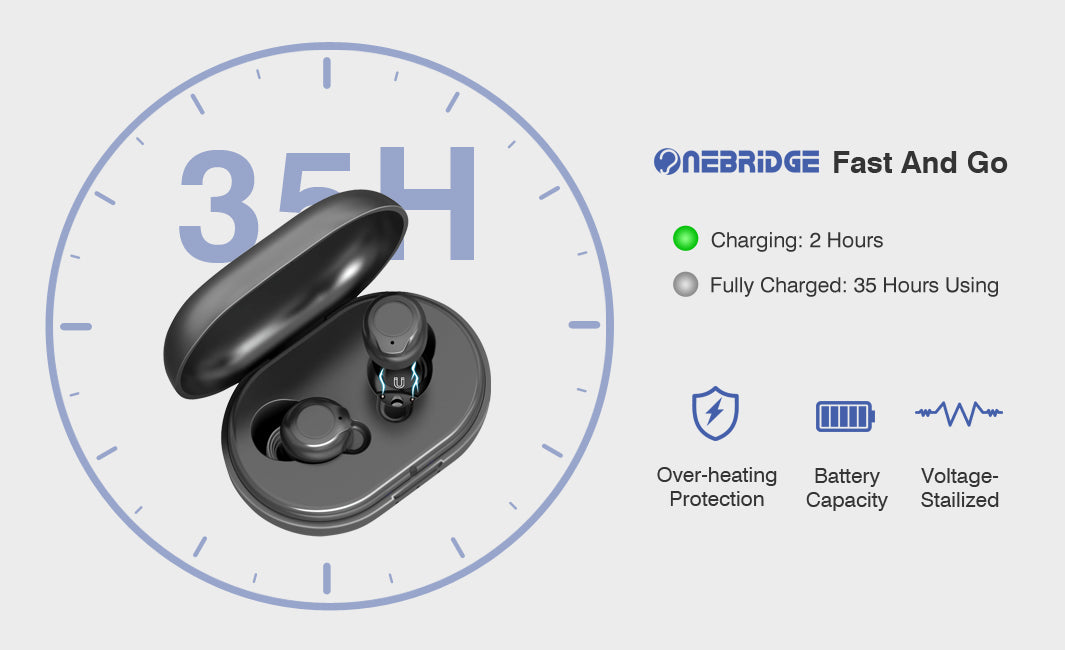 Further, the aid turns on automatically within 10 seconds after you remove it and automatically turns off when put in the charging box. 
Regarding sound adjustment control, you can fine-tune the sound level depending on the surroundings. You can hear "wanted" sounds in noisy surroundings by reducing "unwanted" noise. Also, when you're in quiet surroundings, you can raise the "wanted" sound and hear it clearly.
This hearing aid's well-thought-out shape is fashionable, slender, and elegant. Having it in your ears is comfortable thanks to the lightweight construction, while the portable charging box is light for easy portability.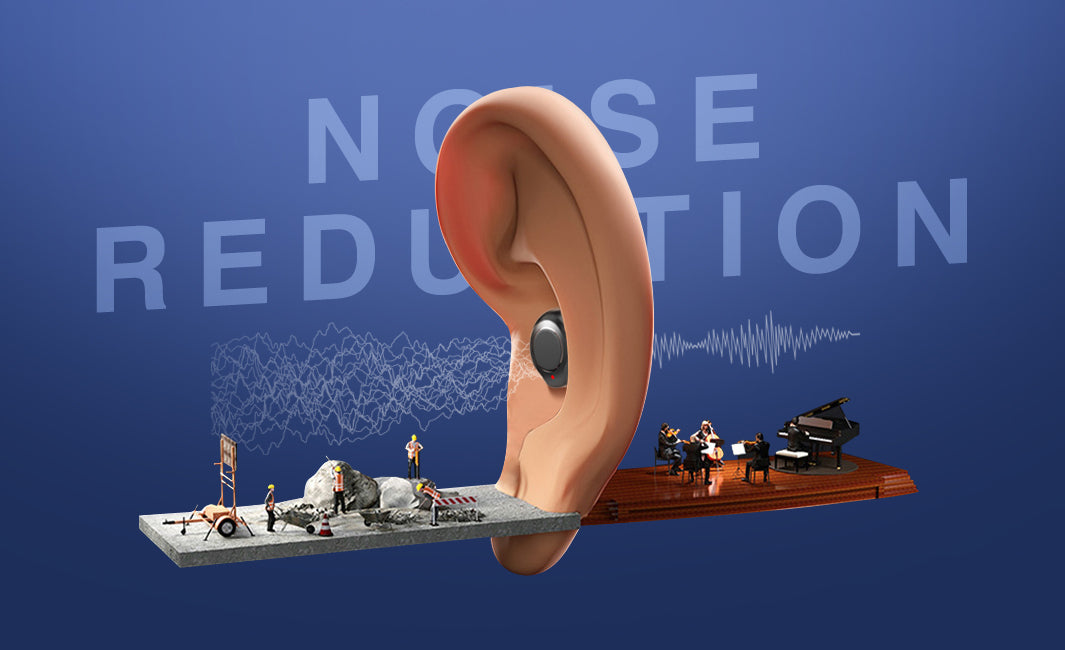 Something else to love about these gadgets is that they are designed to be mask-friendly; hence, they won't get tousled or pulled out when removing or wearing a face mask. Besides, these hearing aids are affordable, so you don't have to break the bank.
Lastly is the free lifetime support; in case you have any issues, you can contact customer support. 
OneBridge GM25 
The OneBridge GM25 hearing amplifier is a high-quality, lightweight, and durable device. It can be used in noisy environments such as airports, crowded places, and even offices. It is compatible with  wired USB and has an easy-to-use remote control that allows you to control your music, podcasts, and more.
The OneBridge GM25 has a large range of amplification power from 12dB to 26dB, making it ideal for those with mild hearing loss. The one-size-fits-most design makes it very comfortable to wear while walking around, working out at the gym, or during exercise classes like aerobics or dance lessons.
The device features three different modes: normal mode (which does not have any noise reduction), high mode (which has active noise reduction), and super high mode (which has active noise cancellation). In addition, there is also a dual-sided button that allows users to switch between these modes on the spot.
RIC Rechargeable Hearing Aids - ONEBRIDGE PRO 
These Rechargeable Hearing Aids are among the most advanced hearing aids. In the face of a noisy environment, the OneBridge Pro will help you hear better and much louder than any other hearing aid on the market.
The OneBridge Pro is designed to deliver full, natural sound in any environment. It uses an advanced digital amplification system that allows you to take advantage of higher amplification settings and always preserves speech quality.
Combining these two features allows you to enjoy an even greater hearing performance in noisy environments than with any other hearing aid on the market.
The OneBridge Pro features include Advanced Digital Amplification Technology that delivers powerful sound without sacrificing clarity. This allows you to enjoy clearer sound at all times, even at high volumes! 
Advanced Noise Suppression Technology: The digital amplifier also provides noise suppression technology that lets you hear clearly while reducing background noise to a whisper level! This technology makes it easier for people around you to understand what they're saying and reduces distractions when they talk so they can focus on you! Compact Design: The compact design makes it easy for users to carry them.
OneBridge D59C Hearing Aids 
The Onebridge D59C is a rechargeable digital hearing aid designed to help you in noisy environments. It has four channels, which can be used individually or together, and it can be connected to an app on your smartphone. The app lets you control the volume and connects you with your doctor. It also has a Smart Noise Cancellation feature that blocks noise at high levels, so you don't have to take off the hearing aid when it gets too loud.
The Onebridge D59C offers a variety of features that make it ideal for use in loud places, including:
4-in speaker – The speaker on this hearing aid features a 1.4-inch diameter driver for clear sound quality and volume control options.
Smart Noise Cancellation – This feature blocks out background noise at high volumes without taking off your ear's hearing aid.
Auto Sensitivity Enhancer – This feature automatically adjusts the sensitivity level according to what you hear to give more accurate feedback about speech and sounds around you
Well, there you have it, the best hearing aids for loud environments!