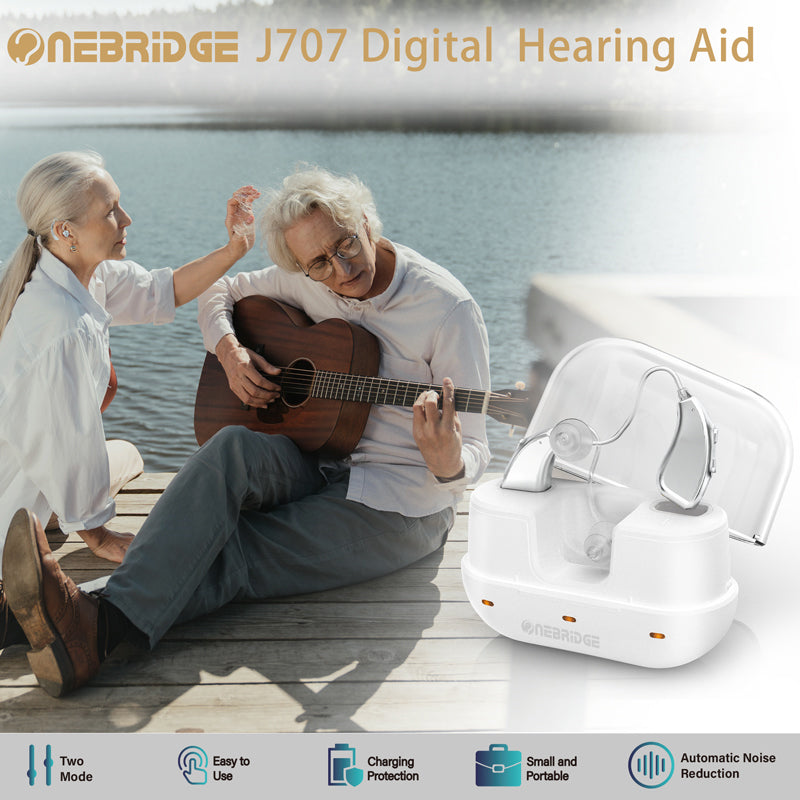 Connect Better with Loved Ones

Participate in pleasant conversations with family, friends or co-workers with our hearing aids for adults. Ideal for mild to moderate hearing, our hearing devices for elderly people assist in watching TV, on the phone, in normal discourse and more.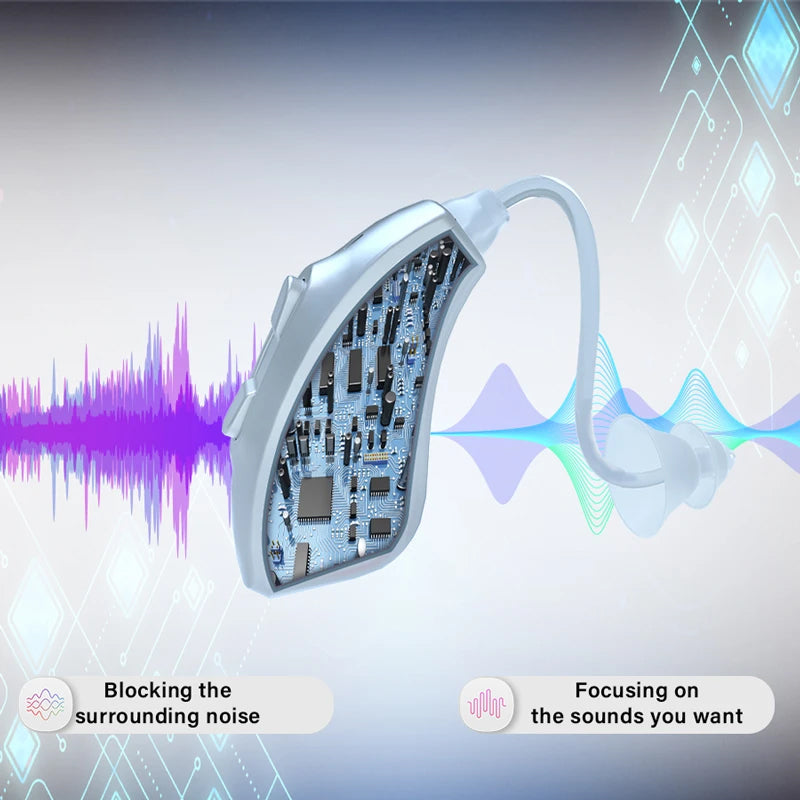 Intelligent Speech Isolation
Our advanced speech isolation tehcnology minimize the noises in the background so that the voice from across the environment is singled out for clear and effortless understanding. Onebridge J707 comes with 8 volume levels with a Basic mode for normal discourse and Advanced mode for loud and noisy environments.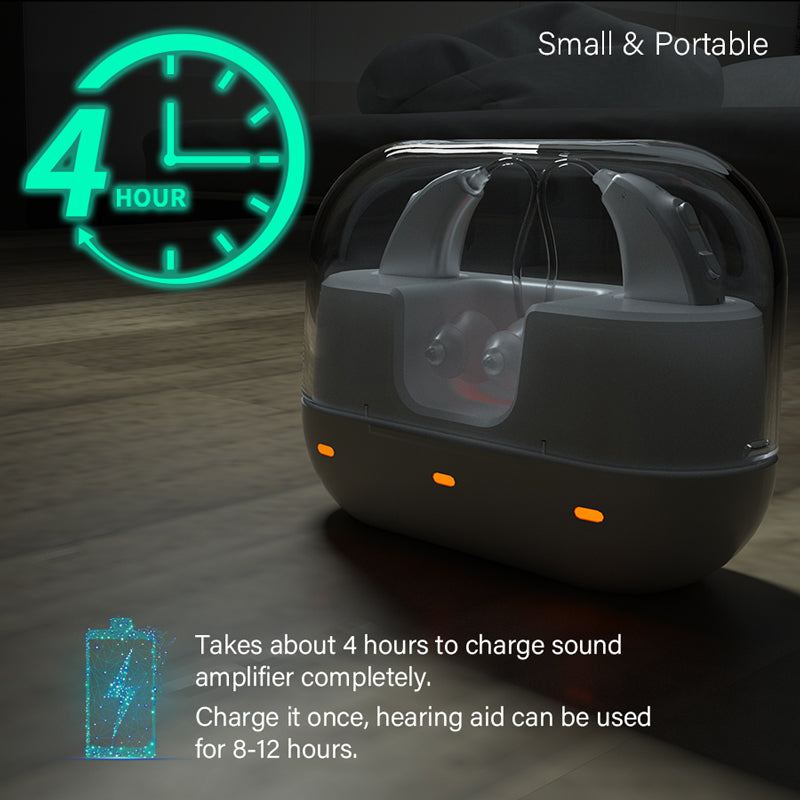 Listen and Charge Anywhere
Avoid daily expenses of buying batteries and charge anywhere with our rechargeable hearing amplifiers for seniors. The charging case is fully charged in less than 4 hours to output 5 full charges that last up to 15 hours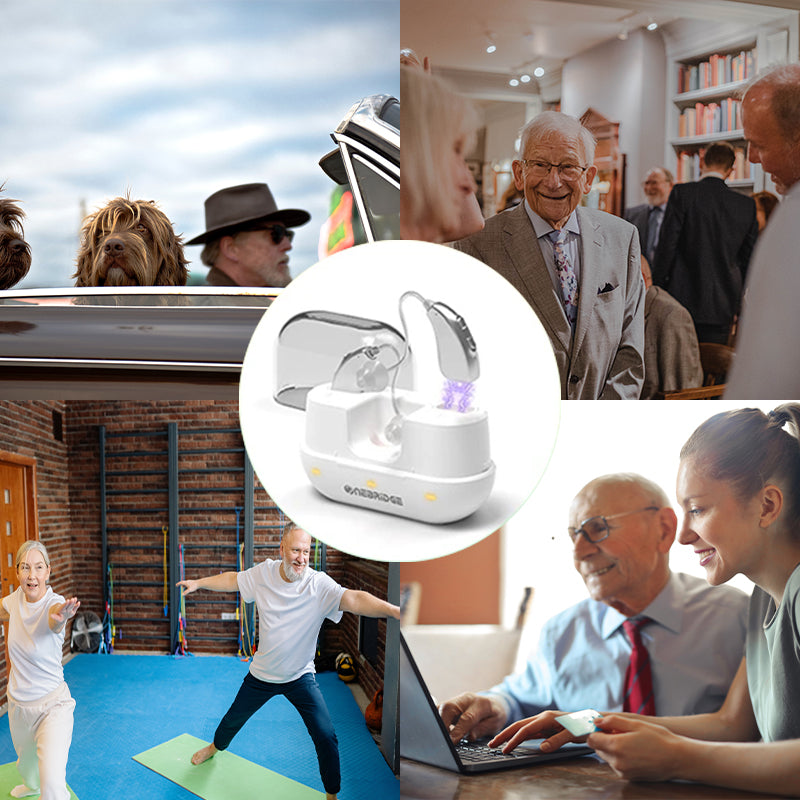 Enjoy Your Life with Onebridge J707
Active Lifestyle: No matter where you are, you can easily enjoy conversations. You no longer need to ask people to repeat the words or pretend you heard them
Traveling: Our hearing aids is portable with charging case so you can bring it anywhere. With the durable battery and fast charging function you don't need worry about losing power at all
(Crystal) Clear Conversation:

 

You can again engage into conversations with friends and family without missing any information
Noisy Environment: Our advanced noise filtering tehcnology make you hear better in noisy space such as  outdoor sports, churches, restaurants, football games and so on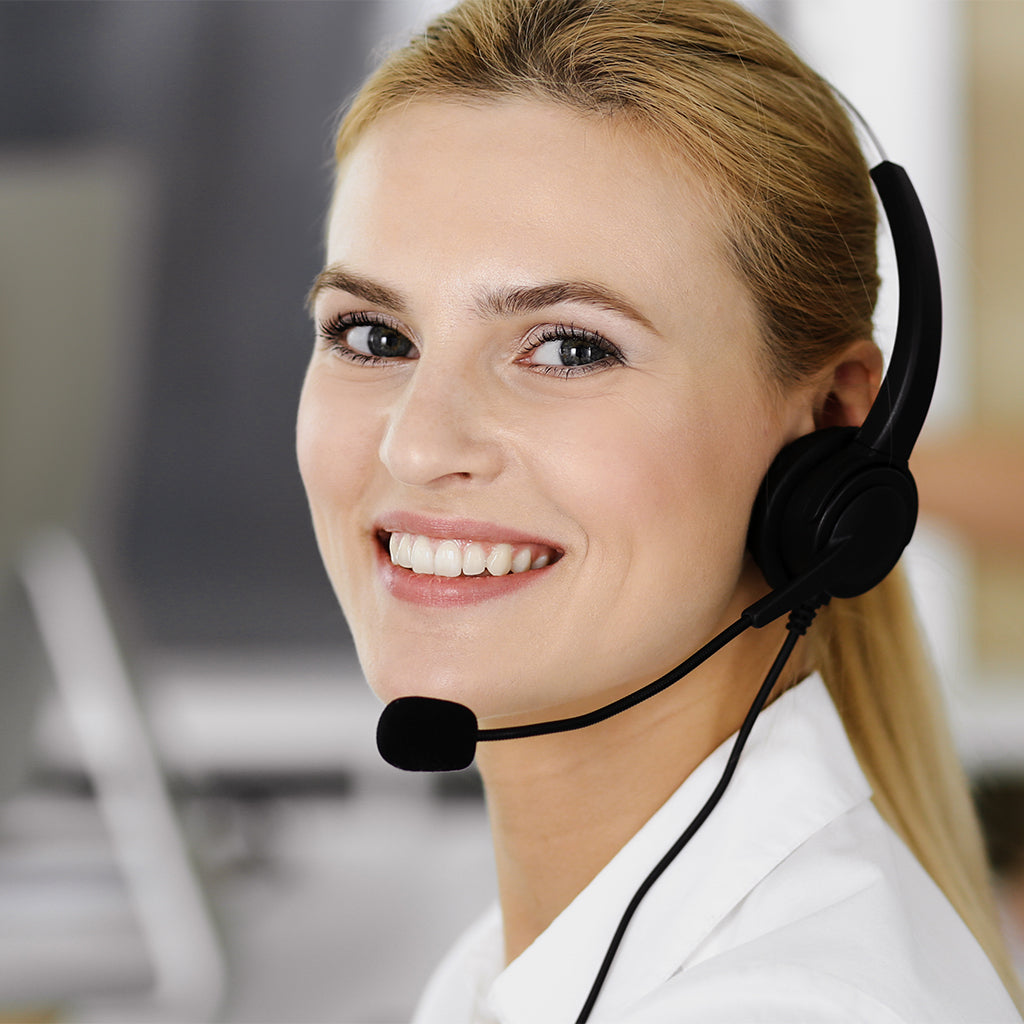 Free Lifetime Support
Your shopping experience is our hightest priority. Whenever you have any questions, our dedicated hearing aid specialists is here to assist you every step of the way. Our motivation is to provide you not only the best affordable hearing aids, but also the best after-sale services.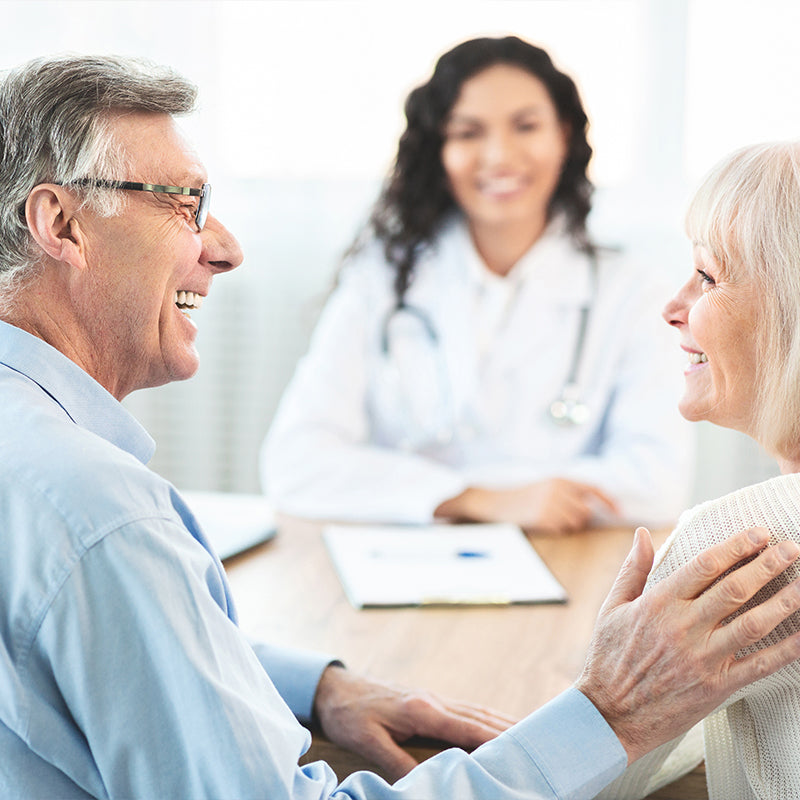 How Does Onebridge Hearing Aids Compare to Traditional Expensive Hearing Aids that Cost Thousands of Dollars?
"We cut off middle man and long appointment", Jason Gu, the founder of Onebridge said, "We are born to change the game, our goal is to craft affordable medical-grade hearing aids". Since 2017, Onebridge team have been dedicated to working direct with hearing aids manufacture and audiologists to design the best hearing aids while eliminating unnecessary costs. As a result, our hearing aids fit most Americans that output cristal clear sound without feedbacks and other noise. We are proud that all of our hearing aids are FDA-registered which means you can trust Onebridge quality.  Over 1 million happy customers has enjoyed our product, what are you waiting for?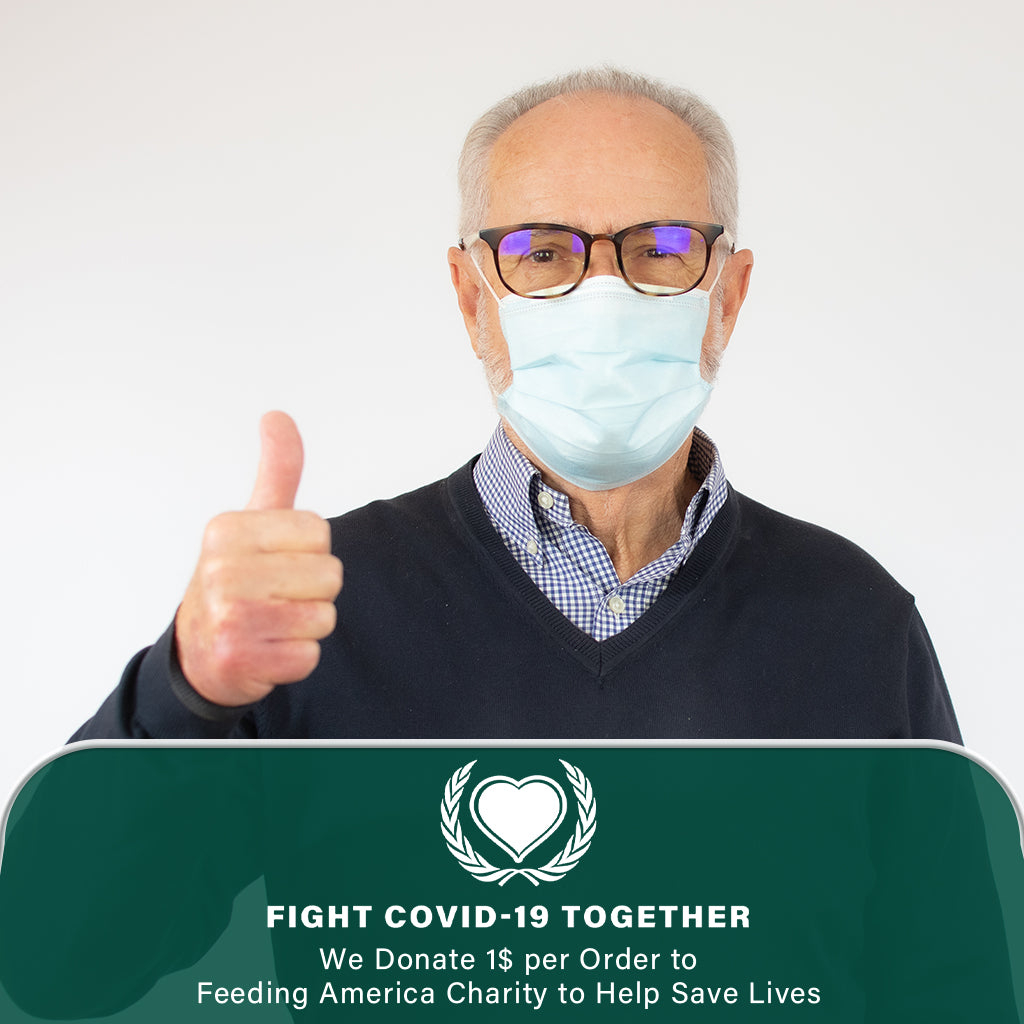 Absolutely. During the checkout process, simply select the Shoppay option
Not at all! Our devices are configured for the most common types of hearing loss right out of the box - they're also very easily adjustable (as shown in the user manual). Generally, they work for most of our customers as is. If your hearing loss isn't as common and our device isn't the right solution for you, no worries - let us know within 90 days of receiving your hearing aids and we will refund you in full as part of our "love or it's free guarantee."
We include a variety of sized earbuds with your order, allowing you to find your perfect fit. If the provided ear domes don't fit, let us know and we'll send more sizes!
Definitely! It's not a cure, but our hearing aids boosts the sound around you to help overcome the sound of tinnitus and make it less noticeable.
Hearing loss is complex and there isn't one perfect solution for everyone. We get it. That's why we offer a 90-day money-back guarantee. If for any reason you are not satisfied with your purchase, simply contact us within 45 days of receiving it and we will send you a full refund.
Did you know that two-thirds of the cost of most hearing aids is paying the salary of a doctor or audiologist? Doesn't seem fair, does it? That's why we cut out the middle men, doctors, and sales offices to offer you state of the art hearing aids at a fraction of what most companies charge. Now you can get premium and high end hearing aids without breaking the bank!
Federal law permits a fully informed adult to sign a waiver statement declining the medical evaluation for religious or personal beliefs that preclude consultation with a physician. Children under the age of 18 are not eligible for a waiver. The exercise of such a waiver is not in your best health interest and its use is strongly discouraged. In accordance with good health practice, ONEBRIDGE and the US FDA recommend that a person with hearing loss have a medical evaluation by a licensed audiologist or physician (preferably a physician who specializes in diseases of the ear) before purchasing any hearing aid. If you have or think you may have any of the following conditions you should consult a doctor prior to purchase: 1.Visible deformity of the ear 2.Fluid or drainage from the ear within the past 90 days Sudden, rapidly progressing, or fluctuating hearing loss Spells of acute or chronic dizziness 3.Hearing loss only on one side that worsened in the past 90 days 4.Ear canal blockage, a lasting ear infection or a 'plugged up' fullness feeling 5.Excessive wax buildup, or a history of excessive wax buildup 6.Pain or discomfort in the ear 7.Ringing in one or both ears within last 90 days
No, our products are not for use by anyone under 18
Most Onebridge hearing aids are pre-programmed to meet the needs of most people with hearing loss.The ONEBRIDGE hearing aid models accommodate assorted sizes of clear tubing, tips and ear domes that connect the hearing aid to your ear. By combining these elements, our aids can fit most adult ears comfortably.